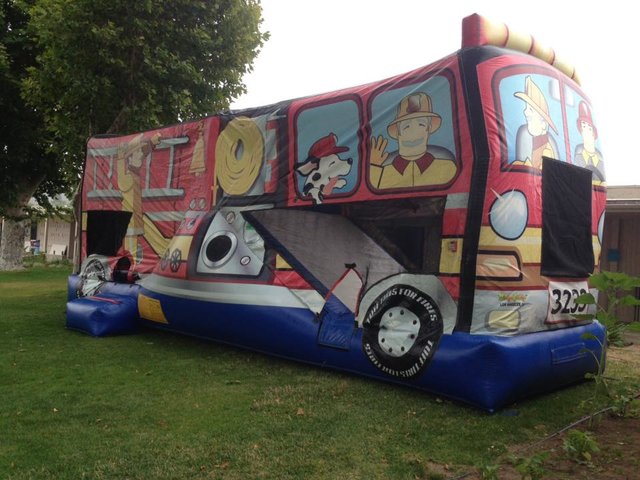 Firefighters / Large Fire Truck with Slide 3in1 Combo
Actual Size: 31 feet long by 14 feet wide




Large Fire Truck with Slide 3in1 Combo
The Fire Truck 3-in-1 combo jumper will impress and inspire all little future firemen, the little rescuers can ring the bell, and slide in through the cab as they race to fight the blaze, or rescue a stray kitty. Awesome artwork decorates the outside of this rescue vehicle jumper, including firemen waving and carrying a ladder, a fire hose, emergency lights on top and even the trusty firehouse dog along for the ride. The inflatable offers a huge center slide and an ample jumping area for hours of entertainment and future fireman training!
This inflatable measures 31 feet long by 14 feet wide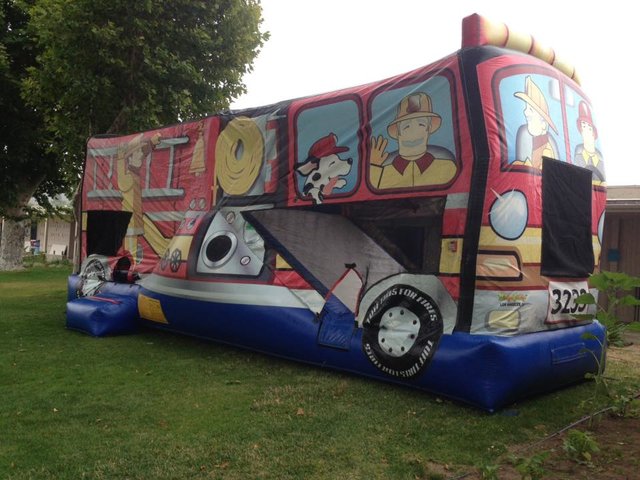 Thank you for your online visit!